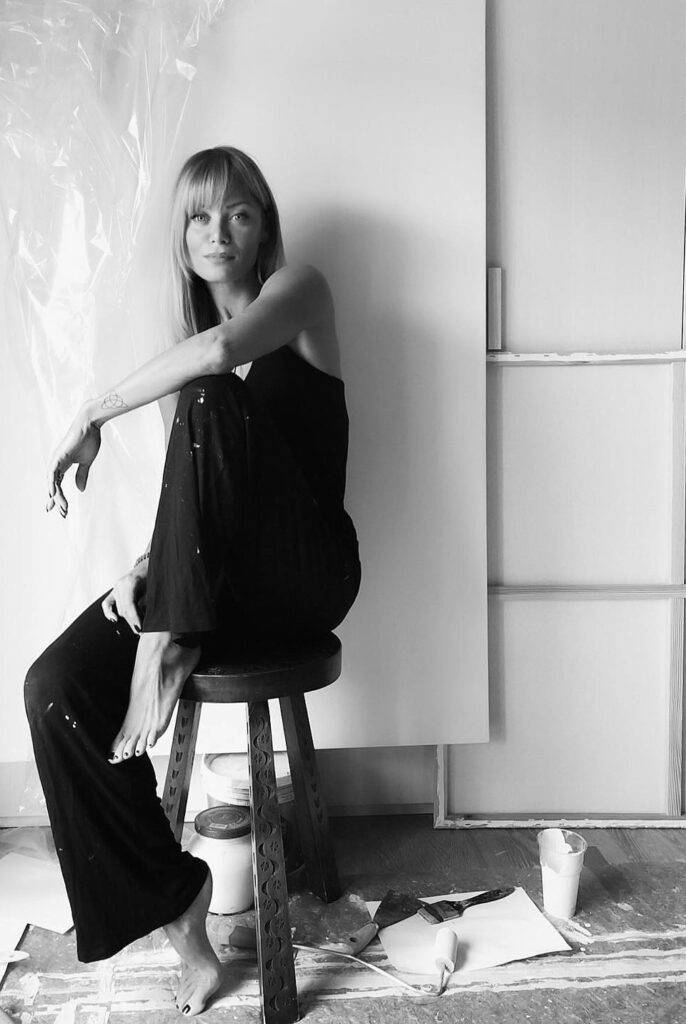 The study that Monika pursues in painting is completely different altogether: lights and colours mix on the canvas, defined and controlled, and a satisfying feeling of inner peace emerges; aesthetic unease gives way to harmony.
Defined by the details and in the meticulous search for beauty, her canvases are created as a backdrop for the clay heads to be presented to the public in exhibitions and galleries. Initially functional to her sculptures, the paintings acquire their own identity over time; strongly anchored to the sculptural matrix, the aesthetic study and harmony in her paintings soon find their own space within the confines of textures, geometric shapes and tactile surfaces; sensitivity and elegance actualized in the refuge of plasticity and are skilfully mixed in the raw materials.
Although she is aware that the figurative is more accessible to the public, Monika's art, multifaceted in various disciplines of art but always true to herself, evolves to embrace the abstract with ease: attracted by a sophisticated minimalism, she finds light, signs, colours, textures and details as her aides, the now two-dimensional elements of that symphonic beauty that, in her life and in the depths of her soul, always accompanies her over time and in her studies.